2 Year Old Provision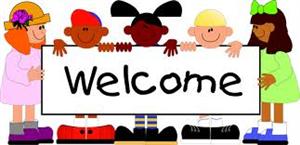 DURING THE COVID-19 PANDEMIC, OUR TWO YEAR-OLD PROVISION WILL BE CLOSED. WE PLAN TO RE-OPEN IN JANUARY 2021.
Our two year old provision is for children who are eligible for government funding. This allows children to make an early start in all areas of their development.
They have their own room, filled with opportunities for them to explore, both indoors and outdoors. Our environment is calm, homely and welcoming.
Our aim is to ensure the children progress across all areas of learning and development.
With small ratios, we aim to give each individual child the support that they need to meet their full potential, developing their confidence, self-esteem, language, physical development, imagination.
It is crucial that the children feel safe, secure and happy in order for them to learn. We know our children and families very well and work with the parents to meet their child's needs, whether it be with potty training, taking away the dummy, or anything else. Staff are always available to talk to and discuss your child's needs.
The hours for our sessions are as follows:
12.30 – 3.30pm Monday to Friday
Please try to be on time as small children thrive on routine.
Each child has their own key worker who will explain the daily routine of our room upon entry.
Mrs Warrilow and Miss Challinor look forward to meeting you and your child.
Chinese New Year
The Year of the pig
Today the children made Chinese dragons Chinese lanterns and tried some Chinese food we had fun using chopsticks.